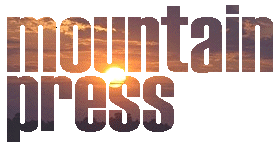 P.O. Box 400, Signal Mountain, TN 37377
1-423-886-6369: General Number
1-423-886-5312: Fax
Mountain Press was formed in 1983 by James L. Douthat for the purpose of presenting primary research material for the historian and genealogist. Mountain Press has over 2,000 volumes of genealogy materials such as census, marriage, birth, death, and will records. The majority of our information is for the southeastern states from Pennsylvania to Texas. Our heaviest concentration of materials is in Tennessee and Virginia.

We have thousands of surnames listed on our site that are searchable. It is best if you enter the surname and/or county you are researching to narrow your search. Be sure and sign up for our free monthly newsletter below which discusses a different topic with each issue. You can also view past articles in our archives. Also, check out our New Book section for our latest editions.